Address:
2A Bell Green, Sydenham, London SE26 5TB (
Map
)
Telephone:
 020 8778 3232
Email:
info.syd@littlecherubs.org
Opening Times:
8am – 6pm, Monday to Friday
Manager:
Danielle Tyler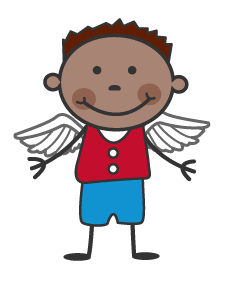 Little Cherubs Sydenham originally opened in January 2000 and have since expanded the premises to care for 52 children between the ages of 3 months to 5 years.
The nursery is situated within Sydenham next to residential areas and close to several local primary schools, shops and businesses. The surrounding area provides parents with ample parking, and there are good transport links via buses and trains across the south east.
We have a Pre-School Room, Toddler Room and Baby Room with its own Cot Room and Soft Play Room. The environment within each room is specifically designed to meet the needs of the children, with age and stage appropriate toys and resources for our children to access.
Our garden is a secure space, divided into two areas; we have a separate garden area for our Babies with artificial grass, flower beds and a digging area. Our main playground offers the opportunity for our children to explore nature and extend their play and learning through various outdoor activities. During the summer months we are able to provide shade from the sun with our Gazebos.
Each day our staff team set out various toys and activities to bring the inside environment outside. (We also have a large pram shelter for pushchairs and buggies)
Admissions
Parents and carers are invited to view the nursery and receive information about the childcare we provide. Parent/carers are then asked to fill out an application form with a preference to the sessions they require. Once a place has been offered, parents/carers would need to pay a deposit to secure a place.
We offer every new child a 'settle in' period before their first day, free of charge. During this time, your child will spend short periods of time at nursery, easing and growing comfortable in their new environment. This is also an important time for the staff team to get to know you and your child, so they are fully aware of your child's individual needs.
Sessions/fees
We are open from 8am until 6pm, Monday to Friday, with the exclusion of bank holidays, between Christmas & New Year a maximum of 4 staff training days that are set at the beginning of each year.
We are able to offer ½ day sessions from 8am-1pm or 1pm-6pm in our Toddler and Pre-school Rooms, dependant on availability.
Children are required to attend at least 2 sessions a week to help provide continuity of care, allowing a child to feel safe and secure within the environment and its carers.
Payment of fees is due in advance on the 1st of the month if paying monthly or the 1st day your child attends each week if paying weekly. We accept childcare vouchers to cover the fees or as part payment and are happy to assist parents/carers with claiming funding from colleges or universities. Fees are calculated on a pro-rata basis and spread over a twelve month period.
We are also able to offer a sibling discount upon request.
3 Year Funding
All three and four year olds are entitled to 15 hours of free nursery education during term time. Your child will be eligible the term after their 3rd birthday. The funding is only available during school terms and in non-term time the full fee applies. To make it easier for parents, we issue a termly invoice and give parents the option to average out their monthly/weekly payments.
2 Year Funding
We offer the 2 year old early learning entitlement which enables eligible children to 15 hours of free early education during term time only.
The funding is allocated on a means tested basis by Lewisham Council, with the aim of extending this entitlement to all 2 year olds in the future. If you are eligible for this funding you will receive a 'Letter of Eligibility' which will enable us to claim the free entitlement for your child.
The table below shows when your child will become eligible for the free 3-4 year early entitlement:
| | |
| --- | --- |
| If your child is born between: | They are eligible for a free place from: |
| 1 April and 31 August | 1 September following their third birthday until statutory school age |
| 1 September and 31 December | 1 January following their third birthday until statutory school age |
| 1 January and 31 March | 1 April following their third birthday until statutory school age |
Parent Information
Important Dates for your Diary 2016
Staff Training Days (nursery is closed to these days)
Friday 17th February 2017
Tuesday 30th May 2017
Wednesday 25th October 2017
The nursery will also be closed on ALL bank holidays
Parents Evening - (times to be confirmed)
Bright Beginnings, Tiny Tots, Little Leaners, Shooting Stars - that are not leaving for school
Week Commencing 18th April 2017
Shooting Stars - School Leavers - Week Commencing 26th June 2017
All Children - Week commencing 6th November 2017
Friends Of Little Cherubs - Infomation Sharing meeting
TBC
Shooting Stars Annual Trip
July 2017 (dates to be confirmed)
Christmas Party
Saturday 16th December 2017 - 2-4pm
Christmas Closure
Friday 22nd December 2017 @4pm
Nusery Re-Open
Tuesday 2nd January 2018
17 January 2016