We are a small family run nursery who continually keep the welfare and care of children at the heart of everything we do.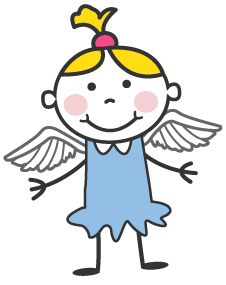 In January 2000 Little Cherubs opened its first nursery in Sydenham, the subsequent growth and success of the nursery led us to expand Little Cherubs; finding suitable premises in the Shortlands area of Bromley. Both our nurseries are run by a dedicated Management and Staff Team; some of whom have been with us since we originally opened.
We are committed to finding the best possible staff to provide parents 'peace of mind', knowing that their child is being continually cared for in a safe, healthy and loving environment.
The Environment
Our nursery environment focuses on encouraging children's growing independence and making their own choices, to support their learning. One of our main principles at Little Cherubs is that 'Active Learning' and 'Learning through Play' is vital to the development of children's potential.
All of our staff know the importance of a positive play environment for children, so they may develop good social skills and an appreciation of all aspects of our country's multi-cultural society.  The planning of learning experiences is further designed to ensure, as far as practical, equality of opportunity between all children and that it celebrates diversity.
Activities are promoted using a balance of adult-led and child-initiated opportunities both indoors and outdoors.
Children's own work and creations are valued through discussions, displays and recognition.
Staff inform Parents/carers each day about the activities their children have taken part in, so that parents are able to share these experiences with their child.
Friends of Little Cherubs/Partnership with Parents
As part of our partnership with parents and keeping that 'Family feel' we hold Friends of Little Cherubs meetings 3 times a year. It is an ideal opportunity for parents/carers, staff and other parties connected with the nursery to meet informally to discuss forthcoming events, current topics and any updates on child development. This is also a good time for parents to get to know the staff and other families; sharing ideas and experiences.
Trips and Outings
Our children and their families are invited to join us on annual outings; an adventure playground and farm, museums, family picnics, Christmas parties or Pantomime visits. We take groups of children on regular trips to the local libraries close to each nursery.
www.sports4tots.org.uk
Sports 4 Tots visits our Pre-school aged children once or twice a week for a 30 minute session. Each lesson is dedicated to a different sport ensuring that the lessons are non-repetitive and provide a new challenge for children. The lessons not only improve balance, co-ordination and agility but also improve social skills such as communication, listening and being part of a team.
www.boogiemites.co.uk
Boogie Mites visit the Toddlers and Pre-school children once a month. Their mission is to introduce new and inspiring songs written specifically to capture the imagination of young children and to contribute to a rich and varied music provision in an Early Years setting. The well planned and structured sessions incorporate all seven areas of learning in the EYFS, enabling the children to explore the world of music, drawing on everyday experiences.